A summary presentation of our vision and innovative ecosystem of crypto-products. Check this out if you are in a hurry and/or you like pictures more than reading!
A comprehensive document describing our ambitious vision to bring excluded communities into our ethical-focussed cryptoverse. Full product details are within (Batteries not included).
Our ecosystem is limited to the cryptoassets permitted by the halal investing principles described here. Most significant is the prohibition of interest-based lending & borrowing - common to all the Abrahamic faiths.
Liquidity Harvester
Our proprietary Trailblazer algorithm will scan the cryptoverse and use the power of DeFi to generate [5-15%] variable returns annually using stablecoins to reduce risk. The 'Pro' version will generate higher returns with higher volatility using altcoins and will be suitable for institutional investors.
Sahal Wallet
Our cross-chain mobile wallet is the community gateway into the entire MRHB DeFi Ecosystem. The wallet will automatically screen out the coins, tokens and protocols that include interest-based returns or are linked to gambling, pornography and other activities deemed unethical or non-halal.
Souq NFT
We provide our community a cost-effective NFT collection creation platform together with a comprehensive listing and auction marketplace. Includes innovative features like lazy minting and uniqueness checker.
DeXregator
This tool gives our members a single point of entry to scan and swap tokens in the fragmented cryptoverse to ensure trading at the best rate possible while minimising slippage and preventing front-running.
It is widely acknowledged that moral failure was a key cause of the last financial crisis that destroyed so many livelihoods.
Ethics and halal financial principles are a set of guidelines, beliefs and rules which determine the conduct of the MRHB platform and its products.
A key principle of MRHB is that interest-based lending drives excessive indebtedness and consumption which is contrary to financial, environmental and social sustainability. Thus amongst other services our platform will offer interest-free based crypto financing in the future.
We invite all those who seek to create greater social equity and sustainability in crypto wealth creation to join our mission.
Total token supply
MRHB 1 Billion
Initial Circulating Supply
MRHB 25 Mil
Initial Market Cap
USD $1 Mil
Fully Diluted Value (Initial)
USD $40 Mil
Private Sales
330,000,000
Public Sales
100,000,000
Team
150,000,000
Advisors
50,000,000
Treasury
300,000,000
Strategic Partnerships
70,000,000
Our Ambitious Ethical Ecosystem Vision for the Community
Easy Access to Crypto Opportunities
Build an Ethical & Halal Crypto Portfolio
Invest in crypto that has been filtered to remove those deemed unethical or haram by our Sahal Wallet.
Whether you are an investor, collector or a creator you can do it all in our souqNFT
Generate 5-15% variable, ethical and halal returns with low risk and minimal volatility in the Basic Version 1 of the Liquidity Harvester.
Analyse multiple DEXs across multiple chains to reduce fees, front-running and slippage to ensure optimal trading conditions.
The Sustainable Development Goals (SDGs) are the world's shared plan to end extreme poverty, reduce inequality, and protect the planet by 2030. MRHB believes we can contribute to these five below. The Crypto Climate Accord's overall objective is to decarbonize the global crypto industry by prioritizing climate stewardship and supporting the entire crypto industry's transition to net zero greenhouse gas emissions by 2040.
Worldwide Coverage of Our Story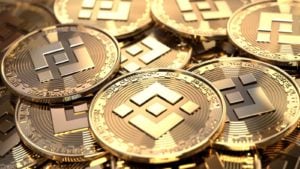 7 Killer Cryptos to Buy for January
InvestorPlace - Stock Market News, Stock Advice & Trading Tips...
Australia's MRHB DeFi aims to disrupt a $3trn market
MRHB DeFi is building an ecosystem of Islamic DeFi products, which it believes will ultimately be responsible for driving the value of its MRHB token...
Faith-Based Finance and Halal DeFi Create Ethical Solutions
New halal DeFi solutions offer ethical interactions with crypto and Web3 technologies for global Muslim communities....